The Baby Einstein Sea Dreams Soother
Sleep is so important to me and that first year of life can be exhausting. Anything that helps to get your baby to self soothe and sleep longer is totally worth it! The Baby Einstein Sea Dream Soother was one of those lifesavers for me.
If you are expecting a new addition to your family, or you have trouble getting your little one to sleep, then definitely try this out. If you are heading to a baby shower, this is a great gift for new parents too!
I can say with certainty that I've gotten extra sleep as a mom because of this awesome gift someone gave me.
Super Mom Picks Rating
MY QUICK REVIEW – THE HIGHLIGHTS
This soother is "magic" at putting the baby to sleep or back to sleep in the middle of the night. It attaches safely to the crib with an adjustable strap.
It plays 25+ minutes of gentle music and the underwater show is mesmerizing! As the soother plays it also gradually dims and quiets the music, which really helps with setting the stage for sleepy time.
The volume can be set to either "gentle" or "normal" which is a handy feature
It uses 4 "C" batteries that lasted longer than I expected, but I still wish they lasted longer.
The remote control feature is genius, you can control it from afar so the baby does not sense your proximity
Sale
SEA DREAM SOOTHER IN-DEPTH REVIEW
AUDIO AND VISUAL SETTINGS
The Sea Dreams Soother has 2 levels of volume; gentle and normal. I preferred to keep mine on gentle so that my other children wouldn't be awakened if my baby suddenly turned it on in the middle of the night.here…
There are 4 different entertainment options to choose from: 
Music with lights show
Music only
Calming sea sounds with lights show
Calming sea sounds only
My baby loved the music and light show! The 4 sea creatures all move slowly to different rhythms and in different directions, which makes the scene mesmerizing to watch. The light show gives the appearance that the animals are really underwater which adds to the ambiance. I suggest trying all the different settings to see which one seems to work best with your child.
BATTERY LIFE
The Baby Einsteins Dream Soother is powered by 4 "C" batteries. We used our dream soother every night and also during daily nap times. Our favorite setting was the music and light show which uses up the most battery juice given there is music, movement, and lights.
Despite all of that usage, we could usually get around 45 days out of a set of batteries before we needed to replace them. For a parent of littles, that is a small price to pay for precious sleep!
Super Mom Tip
Eventually, we made the change to rechargeable batteries for almost all the kids' toys, they are great! Why didn't we do this before?  Here is the charger and batteries we now use, they work great.
REMOTE CONTROL
The fact that there is a remote to the Baby Einstein Sea Dreams Soother is GENIUS!
I would often hear my baby make a few noises of discomfort so I would rush in, tiptoeing quietly to check on him.  He would always seem to know that I was nearby and would whirl his head around in my direction.
Once he saw me, then the real crying began.  You mama's know what I mean!  This is why I said the remote is genius.
You can hang the remote on the outside of the nursery door, or keep it by your bed. The range isn't the greatest, which is probably why they put the hook on there to hang it on the door.  However, depending on how far away your bedroom is from the nursery, it may work if you just keep it on your nightstand.
BABY EINSTEIN SEA DREAMS SOOTHER FOR OLDER BABIES (9 MONTHS – 3 YEARS)
As your baby gets a little older the Sea Dreams Soother is great for letting them put themselves back to sleep if they wake up in the middle of the night. The easy to push, star-shaped button on the soother can trigger music with a gentle kick or pat from your baby. That same star button turns it off as well. There were several nights when my youngest was under the age of 2 that I would hear music in the middle of the night. I knew he was putting himself back to sleep and I drift back to sleep as well. I was very grateful for this sleep machine!
Super Mom Tip
Seeing your baby cry is perhaps the most heartbreaking moment of all. You don't want him to cry. You want him happy. And of course, you want him healthy. But for all that to happen, he needs to sleep properly.

It would be nice if your child could learn how to sleep without any crying or frustration whatsoever. Every parent would sign up for that. Unfortunately, the truth is that all children, regardless of the method you use to help them sleep, inevitably do shed some tears in the process.

Check out this program if you are having trouble getting your child to sleep.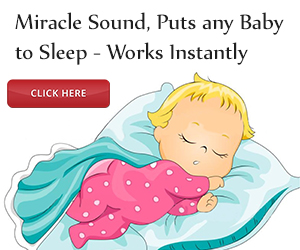 OH, THE PLACES YOU CAN ENJOY THIS DREAM MACHINE!
The adjustable strap makes the dream soother work on most all cribs.  If your baby is still in a bassinet or co-sleeper, no problem. Just remove the attachment and it can sit on a tabletop or stand next to baby.
It can also be used in your vehicle for long trips that you want baby to be content or sleeping.  The adjustable strap can be mounted to the back of a headrest for the baby to view the light show. Just make sure you bring the remote so you can safely start the lullaby show while driving!
If you've ever flown in an airplane with a baby, you know that it is quite a chore to keep them quiet and happy!  Baby Einstein Dream Soother is to the rescue just like a rocket! (if you've watched little Einstein's you got my joke)  It is very hard to entertain a baby for a long flight, so bring this along for the ride to keep them preoccupied or to help them get to sleep.  Your fellow passengers will thank you!
Pros
Very calming to baby
More sleep for you
Can use in places other than the crib
Remote control  is genius
Cons
Wish the batteries lasted longer
The remote control range could be better
Sale
Conclusion
There is a lot to like about the Baby Einstein Sea Dreams Soother and it was a lifesaver for me! There is nothing more valuable than some quality sleep for new parents, and this one certainly helped out in that regard. My baby has continued to enjoy it even up to age three. I hope it works as well for you as it did for me!